There's skiable snow in British Columbia; and it turns out you can get there by boat. The idea for Sail2Ski was born out of a desire for adventure and a belief that our home waters of the greater Salish Sea have more to offer than we'll ever know. The sailboat as floating ski lodge, and a means for accessing remote skiing, has been popularized elsewhere in the world. We thought it was high time North America got a taste.
Ben first fell in love with sailing as a boy, visiting the Atlantic Coast of Florida, where his grandfather had 19ft daysailer. Years later, following a summer spent as crew on a competitive and successful racing yacht on Lake Michigan, the deal was sealed. He was hooked and has spent a good part of his adult life trying to find his way onto boats. As owner, caretaker and captain of the beautiful classic sailing yacht, TRUE, there is little he loves more than being on the water and sharing the experience with others.

Locally, Ben has been running Sail Bainbridge, a private charter operation, since 2016 - plying the waters of Puget Sound and the San Juan Islands. Ben's offshore experience includes passages from San Diego to Bainbridge Island, the North Sea from Marstrand, Sweden to Orkney, UK and Key West to Bermuda.
He is a United States Coast Guard Licensed Operator, has First Aid/CPR certification & Wilderness First Aid training.
He is also a husband, father of two, and professional musician with the indie-folk band, St. Paul de Vence.
LEAD GUIDE: HANNAH MCGOWEN
Hannah is an avid skier, climber, sea kayaker, and all around outdoor enthusiast. She is perpetually seeking ways to interact with the natural world that are creative and engaging, which has led her to work outside as an instructor and guide for over ten years.

In that time Hannah has traveled to several continents to climb mountains and rocks, and has particularly come to enjoy guiding people in big mountains.

When she's not guiding, Hannah works as a ski patroller and makes her home in Taos, New Mexico, where there are seemingly enough steep slopes and canyon walls to keep her occupied for a long time.

SIGNIFICANT ASCENTS:
Denali – 3 summits
Aconcagua
Rainier – 30+ summits via 3 routes
Baker via 2 routes
Mount Hood, ski descent
Mount Shuksan via 2 routes
Saipal (7031m, Nepal) expedition
Ski traverse, Pika Glacier to Denali Basecamp
Trek to Everest Basecamp
Personal expedition to the Ruth Gorge, AK Range
Personal expedition to the Pika Glacier, AK Range
10 day solo kayaking trip Valdez to Whittier, Prince William Sound, AK
Rock climbs in the western US, Canada, Thailand and Australia

CERTIFICATIONS:
Wilderness First Responder
Avalanche Level 2
Leave No Trace Trainer
AMGA Rock Guide Course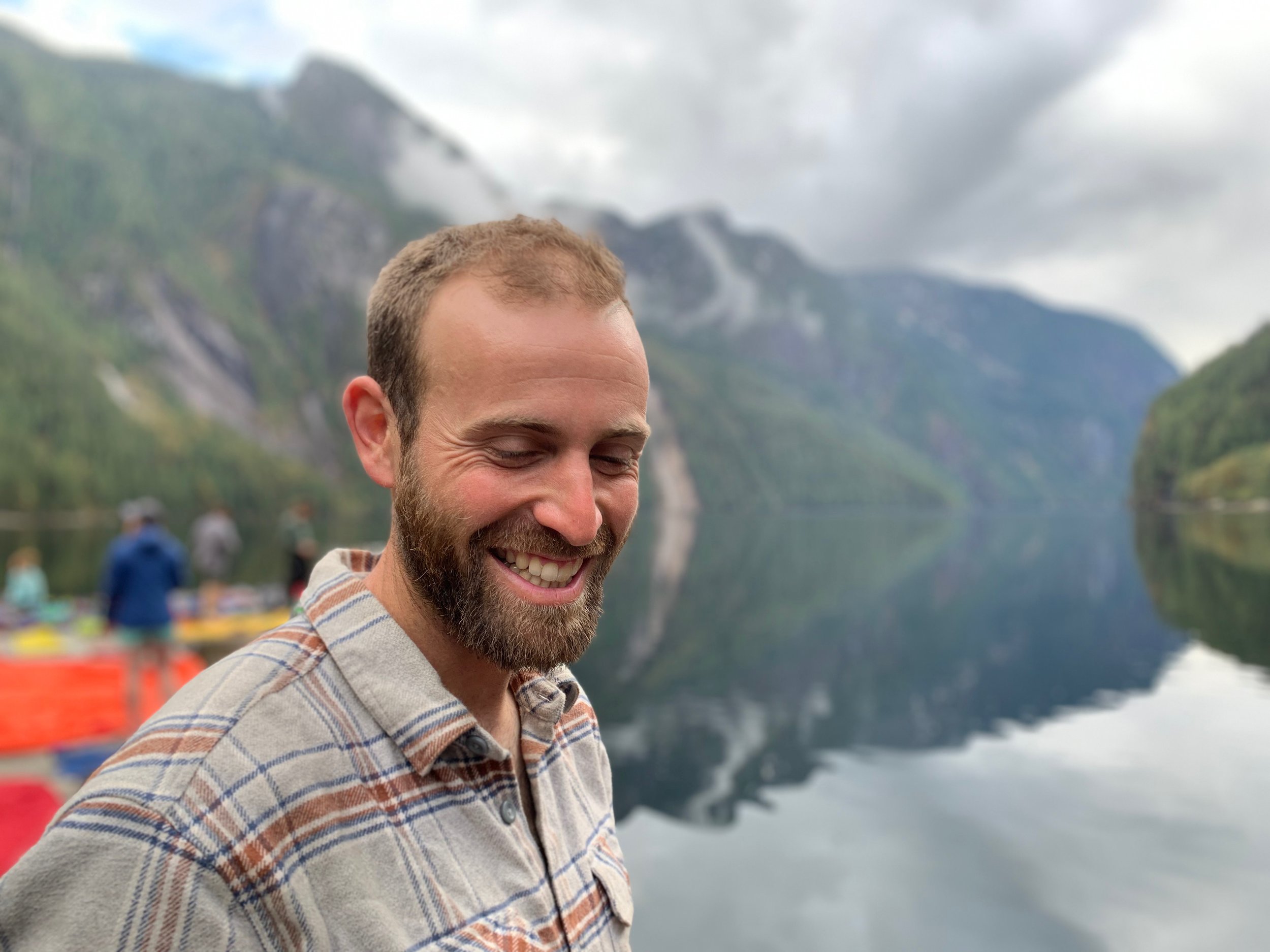 LOGISTICS / GUIDE: ANDY COCHRANE
Andy grew up in Northern Minnesota and Alaska as the son of two park rangers. Thrown in a boat at the same time he was learning to walk, Andy was subjugated to adventuring from a young age. After college he went on to guide whitewater expeditions to the Canadian Arctic and in the last decade has expanded his repertoire into ultra running, backcountry skiing, and technical mountaineering.
After a stint earning a MBA and working in tech in the Bay Area and returned to the outdoor world and now works as a freelance writer, photographer, and producer. He's spent the last four years living out of his Tacoma, traveling nomadically in search of good trails and powder turns, with his dog Bea.